2001 BMW 325Ci For Parts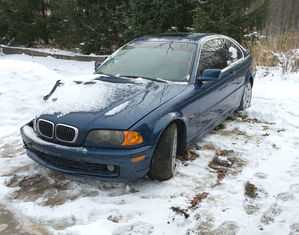 Exterior Color:
Topaz Blue 364
Interior Color:
Black Leather N6SW
Chassis:
E46
Production Date:
04/01
Mileage:
128900
parts car description
Here's a running 2001 E46 325Ci Coupe 5 speed manual transmission coupe for parts! Topaz Blue metallic paint on black leather interior. This car has the sport package and heated sport seats. Clean interior, many good body and running gear parts, and of course the 5 speed kit.
pictures/video