2001 BMW 325i For Parts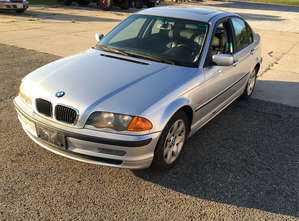 Exterior Color:
Titanium Silver 354
Interior Color:
Black Leather N6SW
Chassis:
E46
Production Date:
07/01
Mileage:
193077
parts car description
Here's a complete '01 BMW 325i E46 sedan being dismantled for parts. Titanium Silver metallic exterior, black leather interior

Good running M54 engine and many good driveline parts

Good front and rear bumpers, headlight washers, door mirrors and exterior trim

Good working AC and heat systems, instrument cluster and lots of good black leather interior parts including the seats!

Good headlights and tail lights, wheels and brakes, many good parts for sale from this car!
pictures/video